You can decorate a house in several ways by planting beautiful flowers around it or by painting it. These two are the most common ways of beautifying a home. A combination of both is always a beautiful sight to behold.
However, beautifying a house by painting increases the aesthetic value than other forms of beautification.  Usually, one who paints a house or any building property is called a (house) painter or decorator.
The three main reasons why anyone wants to paint his house are:
Improve the appearance or aesthetics of the house
Enhance the value of the house
Control environmental damage caused by moisture or biological invaders such as insects and rodents
In most cases, painters are also involved in the mixing and preparation of paints. For example, painters ensure a proper proportion of paint constituents (paint mix) – oil, solvent, pigment, emulsion, driers, and thinners. These components help obtain excellent decorative yields upon completion of the painting.
In other words, a painter, because of experience and skill, determines the decorative pattern of a building. That involves optimizing resources available for the project per time.
Taking a look back into painting practices in the past, painters were primarily responsible for preparing surfaces before painting. That involves surface smoothening, wall plastering, hole modifications, and clean up. In recent times, many of these pre-painting practices have not changed much.
Now, modern painters make use of improved wall scraping tools to ensure smooth and unique decorations in their painting. The various types of advances in wall painting techniques have allowed painters to gain new skills and mastery in the use of more sophisticated tools than the primitive modes of painting.
The Painting Business
Irrespective of the business, a well-articulated and detailed guide can help you on what steps to take per time, from planning mode to full business activity mode. Every business needs a guide, and that is why your painting business needs one too.
Some of these guides help you as a starter to answer basic questions like 'how much do home painters charge?' When you can get a hang on matters like this, you can do well in the painting business.
Writing A Business Plan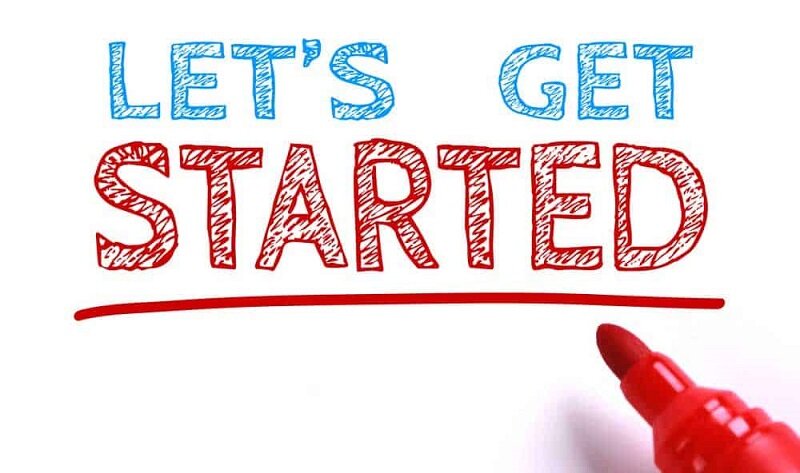 One of the essential skills of successful entrepreneurs is the ability to write a clear business plan. This skill cannot be overemphasized. A clear painting business plan helps you discover your business' feasibility while breaking your tasks into more straightforward tasks.
In other words, business plans help to compartmentalize your big picture goals into a stepwise chain of smaller goals. A business plan usually highlights the following components amongst several others:
Executive summary – your company's mission statement and what you intend to achieve
Unique company description
Primary running costs and expenses for startup painting business
Target market analysis
Pool of competitors
Name of your business
Definition of products and services intended to offer
Marketing/advertising
Sales plan
Costs and Expenses in Painting
The expenses involved in running a painting business vary from one form to another. As a painter or an entrepreneur in the industry, understanding these cost inclusions and how they play out at different points helps you deal with clients.
For this example, to paint a house after a general survey of the property. They can do it because they have an expanse experience over the years. Costs in the painting business for starters can be broadly classified into Initial/Open Cost and Running Expenses.
Initial/Opening Costs
At the start of your business, much goes into licensing and purchase of items. These things are the primary costs components. Essential items that painters need to purchase include: ladder, sheets of sandpaper, masking tape, scrapers, brushes, rollers, trays, drop cloths, paint sprayers, caulking guns, hammer, cutter knife, and buckets.
Running Expenses
As with several other businesses, there are running costs that help a business or a production facility run with optimum efficiency.
Regarding painting, costs associated with running expenses include license maintenance costs, painting equipment, facility maintenance, transportation, marketing and advertising, tax payment, employee wages, and many more.
It is essential to painstakingly detail all these costs in your financial budget for each year. This way, you will be able to track the path of your yearly returns.
Charging Customers and Clients
Charging your customers requires all of your business acumens. But don't beat yourself if you suck at it as a starter. You can always do better and stay on your game subsequently when you discuss charges with potential clients.
However, make sure your company has a valid agreement to secure you no matter what. How much you can charge customers can be answered by making a reasonable estimate based on each painting job. For example, you need to calculate the cost of materials to be used, the cost of transportation, hiring expenses, and every cost accrued at the painting site.
Before taking up the job, it is expected that you do a detailed physical survey of the property to determine any other painting costs. When you have all of this information, it becomes easy to inform your client of the charges for the job.
Conclusion
Running a painting business does not have to be hard. All you have to do is have a useful guide in the form of a business plan. Follow the advice we have given above on how to plan your painting business as a newbie.